Universal payments tailored for business
Zippie enables your business to send and receive programmable payments with money and other digital assets like airtime, loyalty points, tokens and gift cards
Over 80,000 customers served globally and counting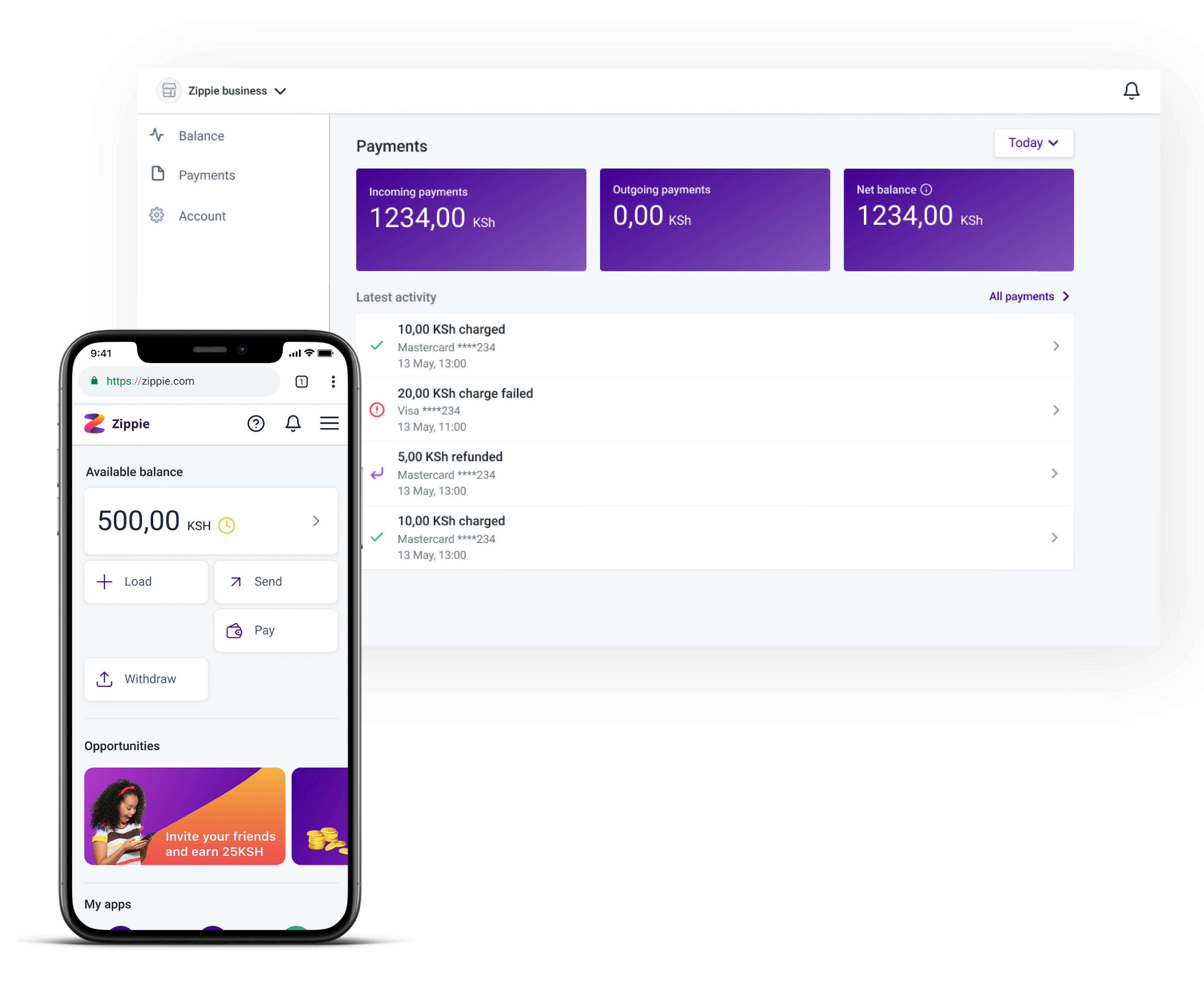 FUTURE PLATFORM
Why Zippie
Through our platform you can make instant or pre-programmed conditional payments, enabling you to transfer value by choosing which milestones have to be met by the sender or receiver before value is transferred. We empower you to grow by making transactions possible even when trust between parties is yet to be established.

Our Solutions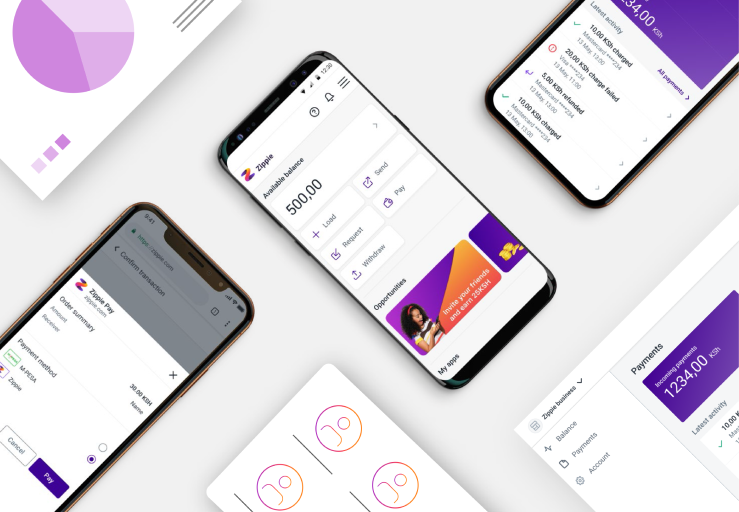 Zippie Wallet
Deposit, hold, send and recieve money or digital assets via any messaging platform.

Zippie Pay
Accept or make payments with multiple types of value e.g. purchasing items with money and loyalty points.

Smart Accounts
Programmable accounts that enable you to set customised conditions and rules to be met when value is transferred.


Developer Solutions
Zippie is based on blockchain, Smart Contracts and IPFS enabling you to build upon our platform with basic web programming skills.


Send and receive payments and other value
ZIPPIE PAY
Instantly send and receive large and micro payments in the form of money or digital assets such as airtime, loyalty points and gift cards.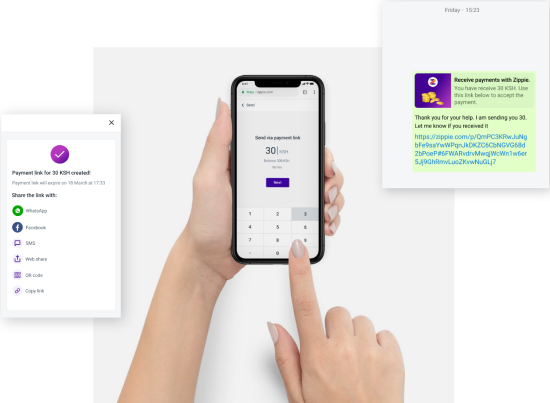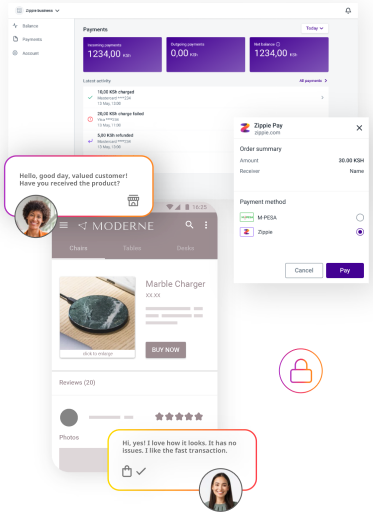 Make it safer for buyer and seller

ZIPPIE PAY
Eliminate no show orders and distrust in transactions through our programmable conditional payments like escrow, recurring, split and milestone based payments.

Increase loyalty

ZIPPIE WALLET
Engage and grow your customer base through our in-built KYC based loyalty point and referral system. Our platform ensures you are building a customer base of real users.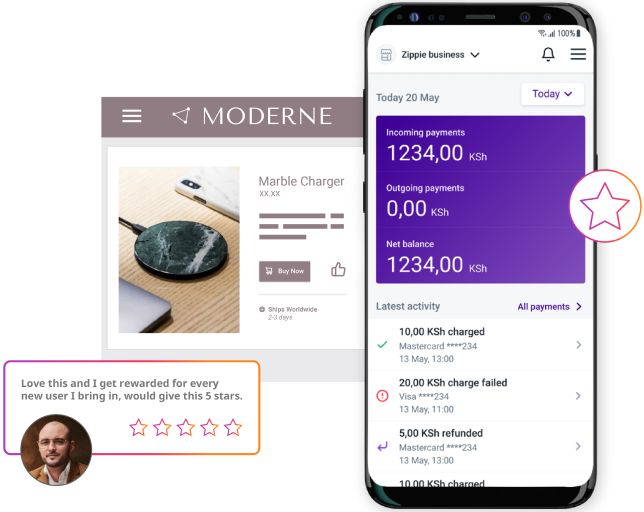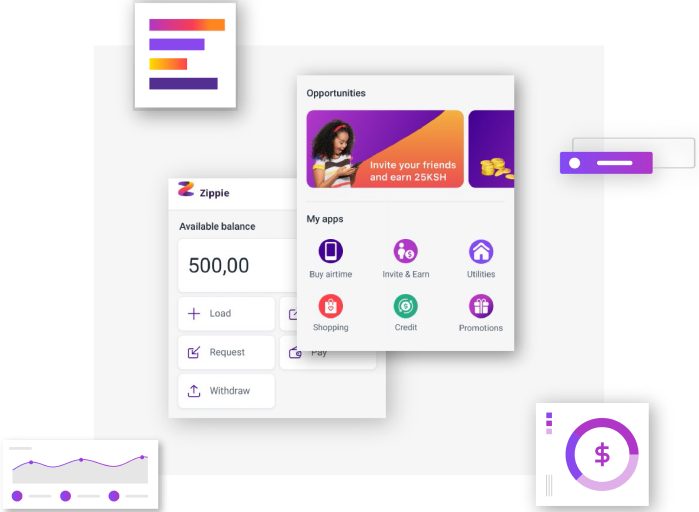 Hold and manage digital assets

ZIPPIE WALLET
Hold various forms of digitalised assets such as money, commodities, shares and other valuables created by our regulated partners.

We would love to hear from you and learn how we can work together.

Contact us
CASE STUDY
Discover the possibilities of Zippie Developer Solutions

Our solutions enable MyPlanet to receive milestone based secure donations from anywhere in the world and increase radical transparency by authorizing donors to track donations end to end.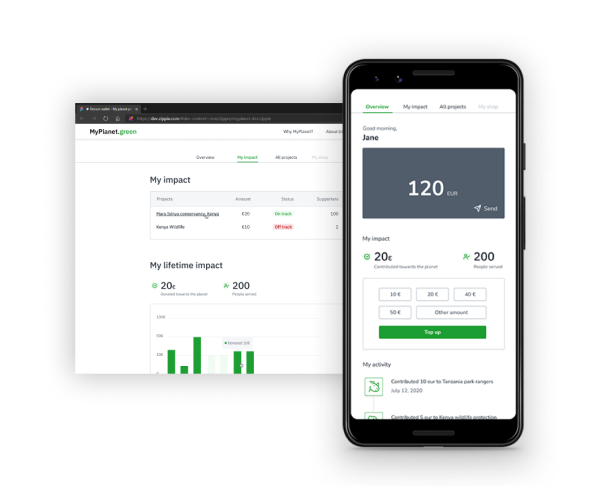 Increase trust, access and accountability in your online transactions.